Thoughts Can't Even Imagine The Reality…
23rd July 2018
And so we begin…
We set of from sunny London, in our beautiful van of course, travelling the M25, crossing to France under the sea (the Eurotunnel) and driving 16 hours, with a stopover in France to reach our first destination… Sandrine's house in Tolochenaz right by Lake Geneva.
The house vast, pristine, abundant and beautiful. When our host Sandrine said "my home is your home" it was not just words, it is the way she has made us feel. She opened the doors to us and it feels like they'll never be locked again. The mother energy is so abundant here. We've enjoyed marvellous alfresco meals on the terrace with stunning views across the lake towards the French Alps. We've practiced using the PA system in full blast in the garden. We made full use of the swimming pool, teaching our Anishji how to swim 
 We've had freedom to use the space as we wish.
And what a setting to meet the rest of our travelling group, Christian, Maria and Kaees. You get that feeling that yes we have never met in person before, but I already know you. I wonder why this is so…
We also shared kirtan with Sandrine and her family. It was intimate, close and fragile.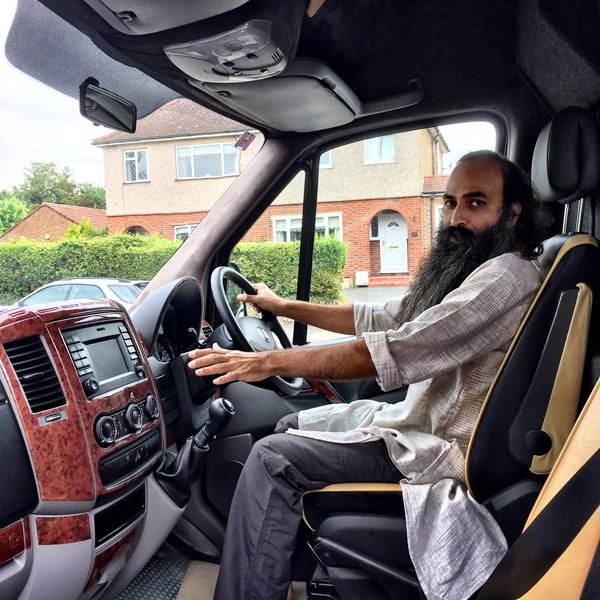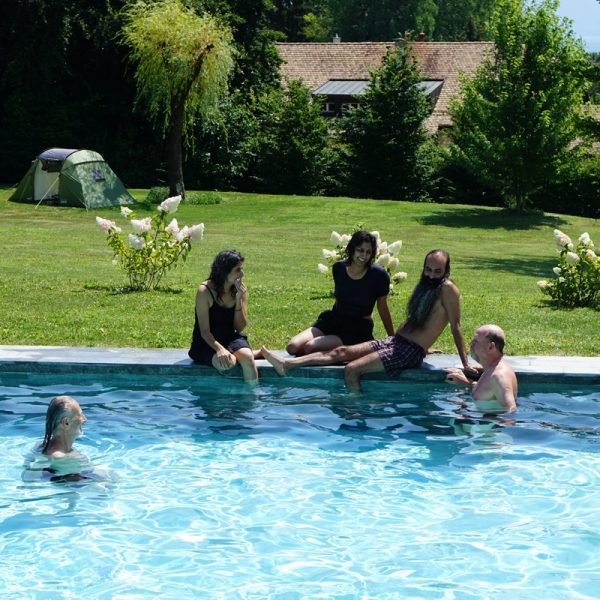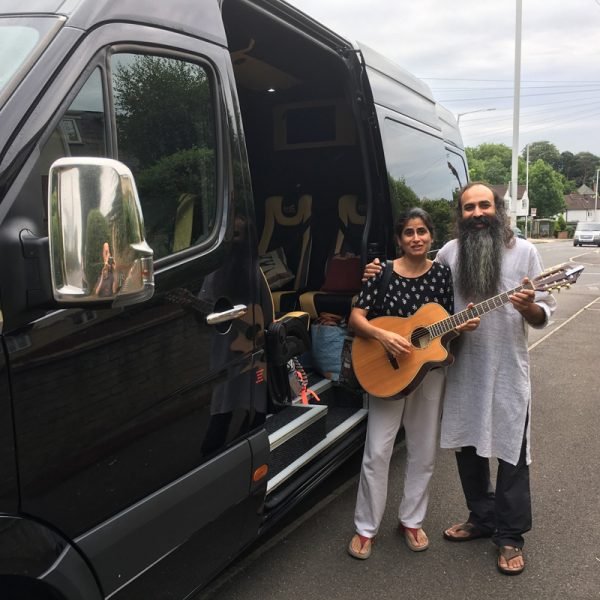 So, as we embark on our trip to share kirtan, we take a pause to ask why are we doing this kirtan tour? Is it to improve our musicianship? No, not really. As one of the guys said, the journey of sound is simply to bring us back to centre. Through sound we can come out of our thinking, and into feeling. Out of our minds, into our hearts. Out of our base, in our hearts. And why all this emphasis on the heart? I can't really say right now, except that's what I want to find out.
For another, it was much more about being in community, with the ups and downs that come with it. So often, in a group we get nudged out of our comfort zone because we can't just think about ourselves, but the wider group itself. And basically we do not get to do things our way all the time. And at the edge of our comfort zone is the sweet spot, where the magic happens. If you choose to accept the situation you will not be the same as before.
But the group aspect is that somehow it is always more joyful. Because someone always ends up laughing at us… and then (even if it's much later!) we can't help but laugh at ourselves. It's not all that serious.
As I write, the sounds of the harmonium enter as waves of ecstatic vibration (and I'm not trying to exaggerate), not just to my ears, but through my whole body. I am listening. I can't believe the scene. Whatever image I had for my life, even my wildest imagination couldn't come close the reality of this life, the crazy beauty, the place where I find myself right NOW.
Saadho Saadho